Mozambique: Journey to Colonna
NEWSLETTER 033
SUNDAY, 12 NOVEMBER 2023
AUTHOR: MAXWELL COLONNA-DASHWOOD
READ TIME: APPROX. 10 MINUTES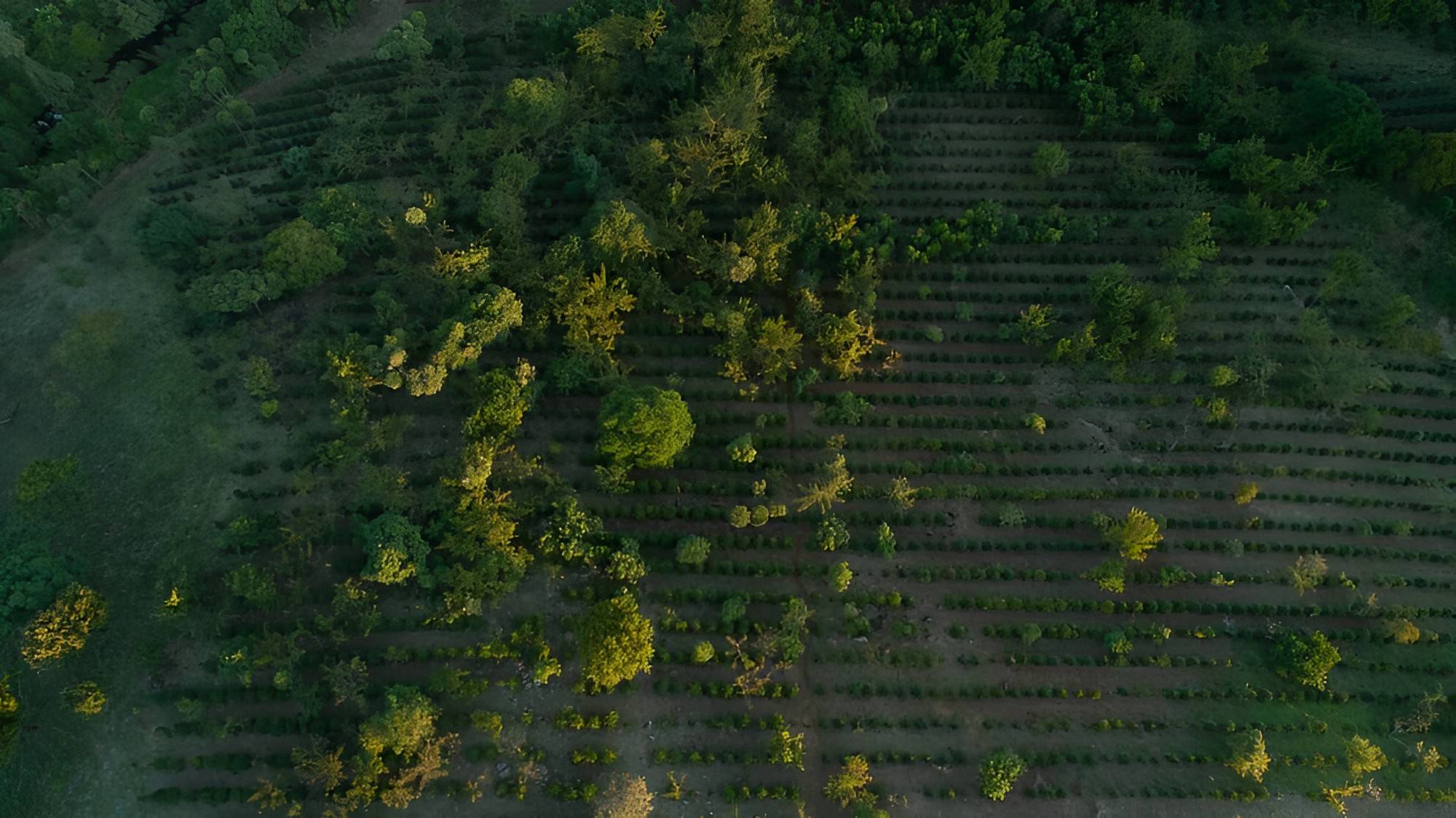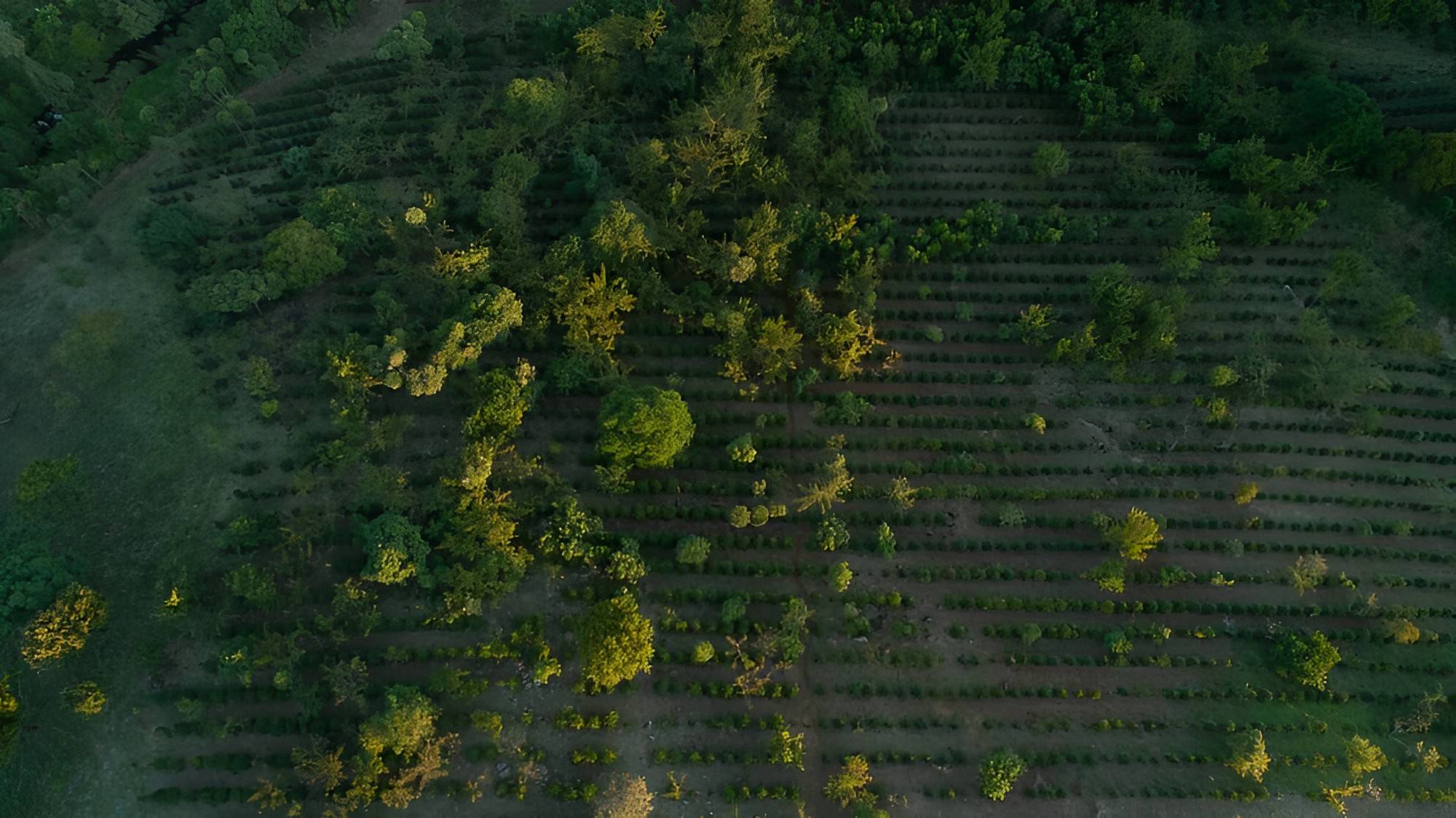 I came to discover the Gorongosa Project around four years ago through two cyclists that visited our Bath Cafe. Fortunately, one cyclist was keen to share his passion for coffee and asked whether we were able to help them source coffee from Mozambique for his business. At the time I explained that I had very little knowledge of the coffee world in Mozambique, however offered to ask around and gather some information. At first it was difficult to make progress, as traders and importers informed me that the country produces a very small amount of lower grade coffee which was predominantly sold internally.

A few months later, I received a phone call from Ed Anderson Brown of Ally Coffee, who introduced me to a project being funded by a US philanthropist in a post-conflict rural area of central Mozambique. Using coffee alongside cashews and ecotourism, the aim of the project was to economically develop the area whilst also increasing sustainability.

Despite my growing interest, It was difficult to source samples of this coffee as production levels were low and there was a lot of interest from global coffee companies in the emerging coffee offering. As luck would have it, Ed was able to schedule a meeting with Quentin, the lead agronomist on the project, as he alternated between working in Bristol and Zimbabwe.

Quentin led me through the project and the unique wildlife that existed in the area, in addition to the early stages of their coffee project. In response to my remark that I was heading back to Bath, Quentin queried "Are you from Bath? There is this wonderful coffee shop in Bath that I love to take people to, to show them how interesting coffee can be". I was thrilled to discover he was referring to Colonna & Small's and proceeded to send through a small sample following the meeting.

This ignited a collaboration between Colonna and the Gorongosa Project, involving roasting and shipping coffee to their customers throughout the UK and Europe. To begin with, it was shipped to our Roastery in Bristol as their property and blended with Ugandan coffee as volumes were so small. As production and quality has increased throughout the years, a cap has now been placed on the ultimate volume the project can produce. This is due to the coffee being used to ring fence rainforest area and the terms set in place by the project to reinforce that it will never encroach on that land.

In more recent years, Mozambique joined the International Coffee Organisation based in London. Having attained a well-established history in the industry, the organisation may not be as impactful as it once was however it still remains highly significant.

"The mission is to strengthen the global coffee sector and promote its sustainable expansion in a market-based environment for the betterment of all participants in the coffee sector"

- Global Coffee Organisation

Myself and a team of baristas attended their Groucho Club event in Soho in celebration of the partnership. Producers such as Gorongosa were joined by Delegates from the Mozambique Government along with individual and business representatives from the UK coffee industry.

Grown and processed in the Gorongosa National Park in Central Mozambique, the sweet balance of Gorongosa Mozambique Pulped Natural has been showcased for the first time this month at Colonna. Despite the Mozambique coffee industry still being in its early days of development, it has invited a plethora of interest into how coffee can positively contribute to the economy. The gentleman who cycled into Colonna & Small's that Sunday Morning in Bath now stocks Mozambique coffee in his business, whilst Colonna have proudly just showcased a coffee from this incredible project for the first time.
Next year I hope to have the privilege of visiting the project in person and experiencing a country I am unanimously told holds intangible beauty.