---
NEWSLETTER 028
SUNDAY, 7 AUGUST 2022
AUTHOR: MAXWELL COLONNA-DASHWOOD
READ TIME: APPROX. 3 MINUTES

---
At Colonna we are interested in exploring the world of coffee, seeking out the most astonishing, high-quality cup profiles. Our green programme takes a mixed approach, sampling coffees from new producers and returning to known farmers who deliver exceptional results year-on-year.

---
We have been buying coffee from Café Granja La Esperanza for the past four years. This producer-group ticks both boxes, with their meticulous approach delivering coffee we select "blind" every year, alongside a drive for experimentation and development, meaning we enjoy surprising, exciting lots from them each and every season.

One of the first coffees we bought from the farm was the unique Sudan Rume variety, an incredible coffee we first heard of at the 2015 World Barista Championships. It has a stunning, aromatic profile that I would describe as reminiscent of cardamom. This first exposure to their coffee was an excellent indication of the approach taken at their farms.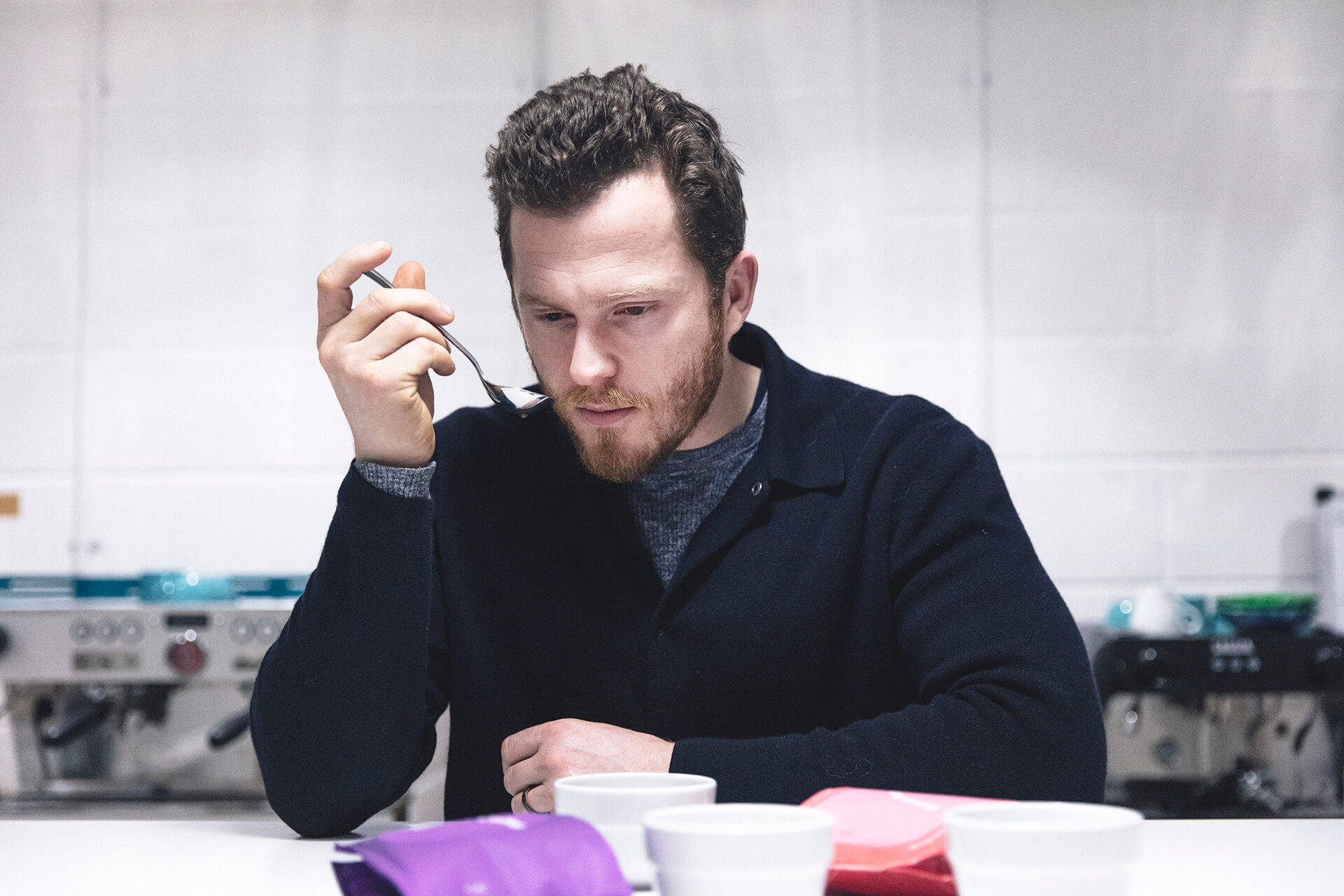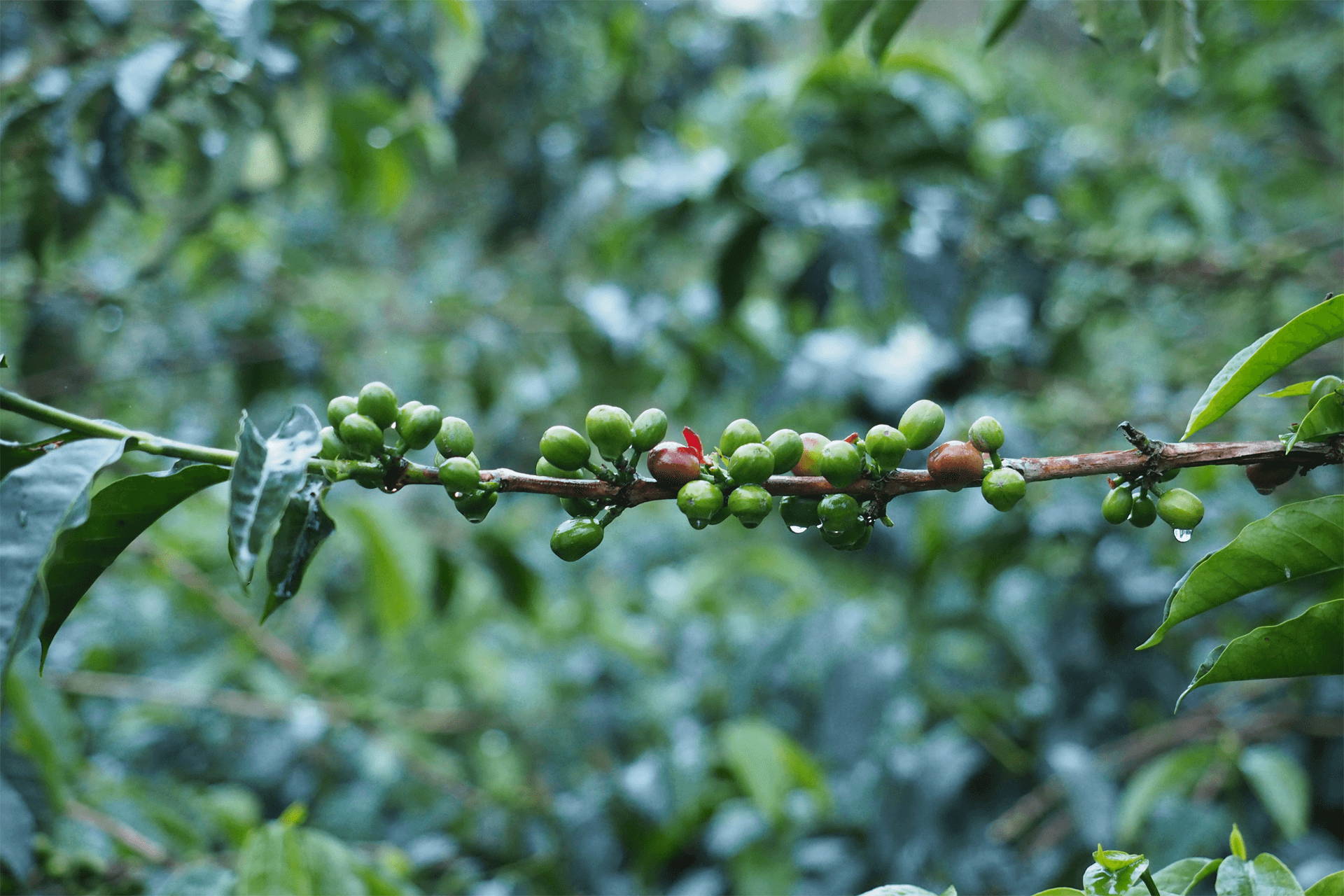 This innovation around crosses and cultivars is at the heart of CGLE (the initialism commonly used for the collective).

With a garden of variety at Las Margaritas, housing a wide selection of exotic varieties and cultivars, as well as the controversial species Eugenoidies. Mokka is grown within the garden, a variety that provided a standout espresso at Colonna last year, and a coffee with a quite remarkable journey.

Don Rigoberto and the team headed to Hawaii to a farm that exclusively grows Mokka with the aim of better understanding the variety. It is a very small bean that is hard to grow, as are many of the coffees they ambitiously explore on the farms. The focus throughout the chain is quality-driven with constant blind-tastings and scoring of the coffee produced, with a constant focus on sustainability.

A new coffee to us this year was the Lupe Maria, which was brought to CGLE from the Galapagos islands. We have a small lot of this exciting new coffee arriving at the roastery soon.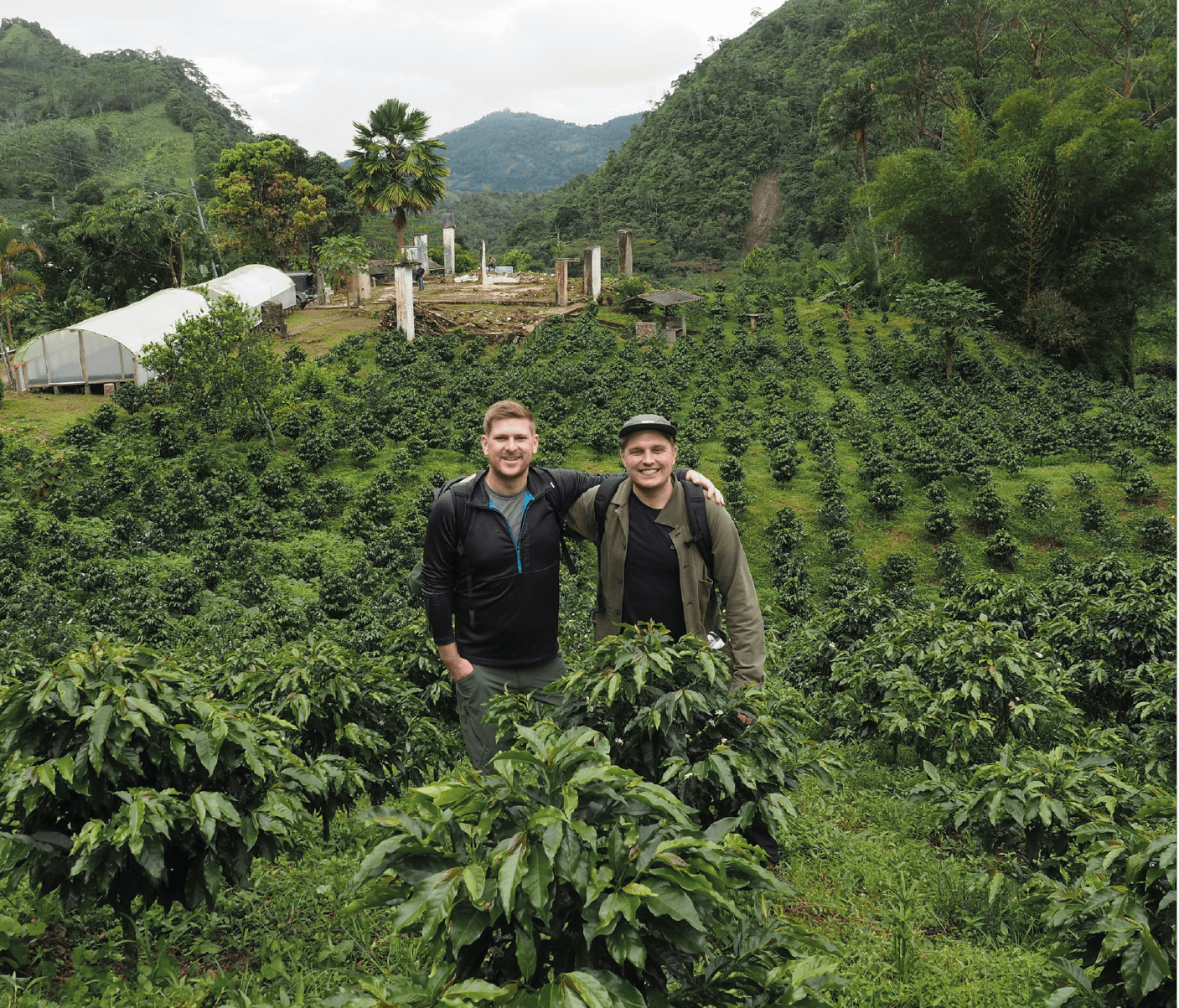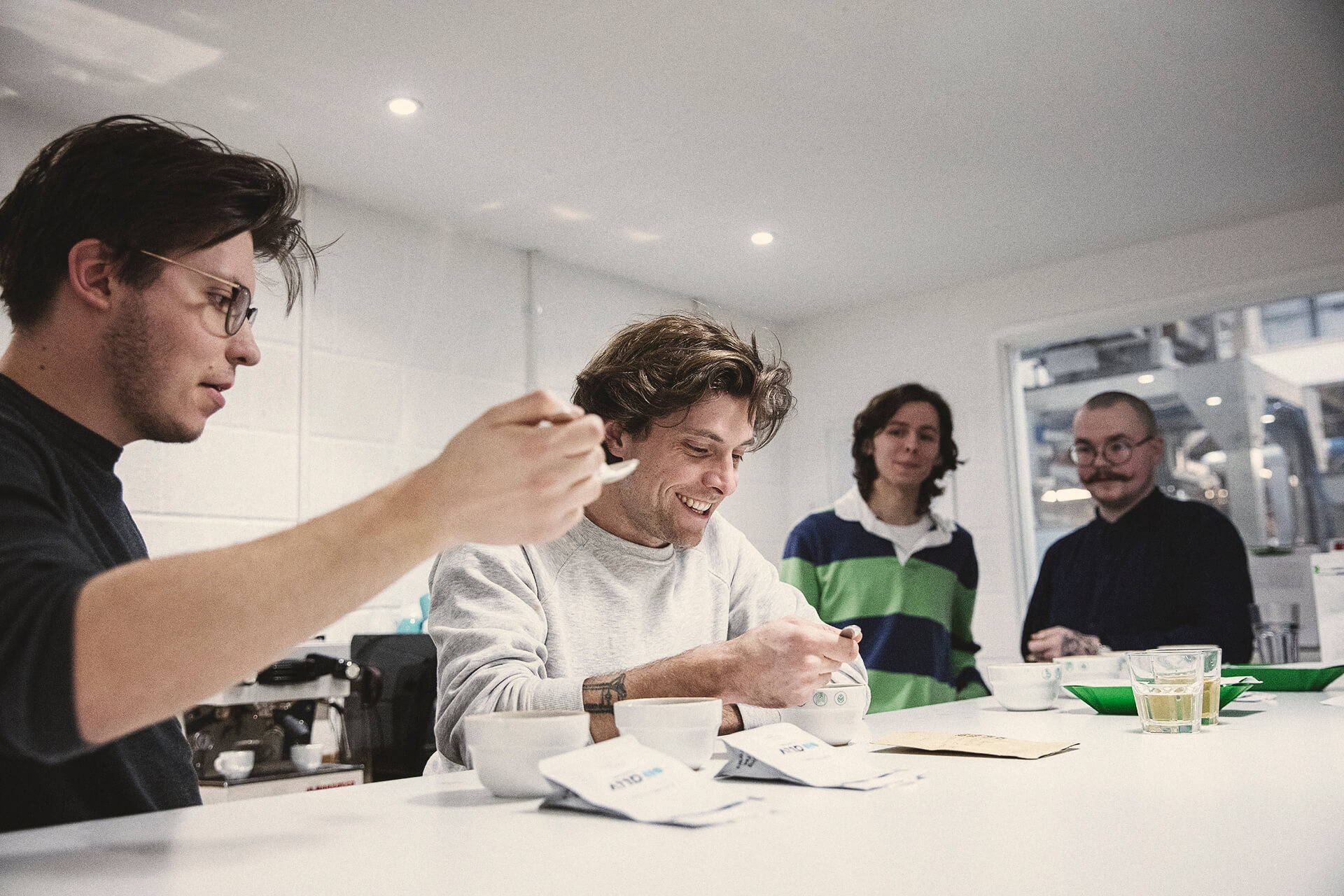 In May, James and Ben from the roastery visited different farms that are part of the project. James is the roastery Operations Director and has been with us for coming up on 3 years. After moving from a completely different industry and immersing himself in coffee he has helped to hugely improve, and add structure to our roastery. Ben is part of the roasting team and looks after our wholesale customers, he may well have brewed you a coffee in Colonna and Small's back in the day too. It was James and Ben's first origin trip, and what a place to start! One thing they quickly noticed was the commitment to exploring unique flavour profiles through the combination of innovation in cultivar/varietal and processing, as well as meticulous farming techniques.

James and Ben each planted a variety of their choice at Finca Las Margaritas. The Gesha lots from Cerro Azzul are stand-outs in our yearly Gesha line up (the project is a collection of five different farms, each with a different focus) and Mandela was one of the most interesting coffees we have had in the roastery, delivering a bold, winey intensity in the cup.

Walking through the Potosi farm, set in stunning rolling mountains, they got to see the original Hybrid-17 plants that grew the cherries picked for our Limited Release Rare. The Hybrid-17 is a cross between Gesha and Caturra, and Colonna was the first roastery to showcase this very special coffee. This year we will return to Hybrid-17 for our next Limited Release, however this year we present both a natural and a washed example of the coffee.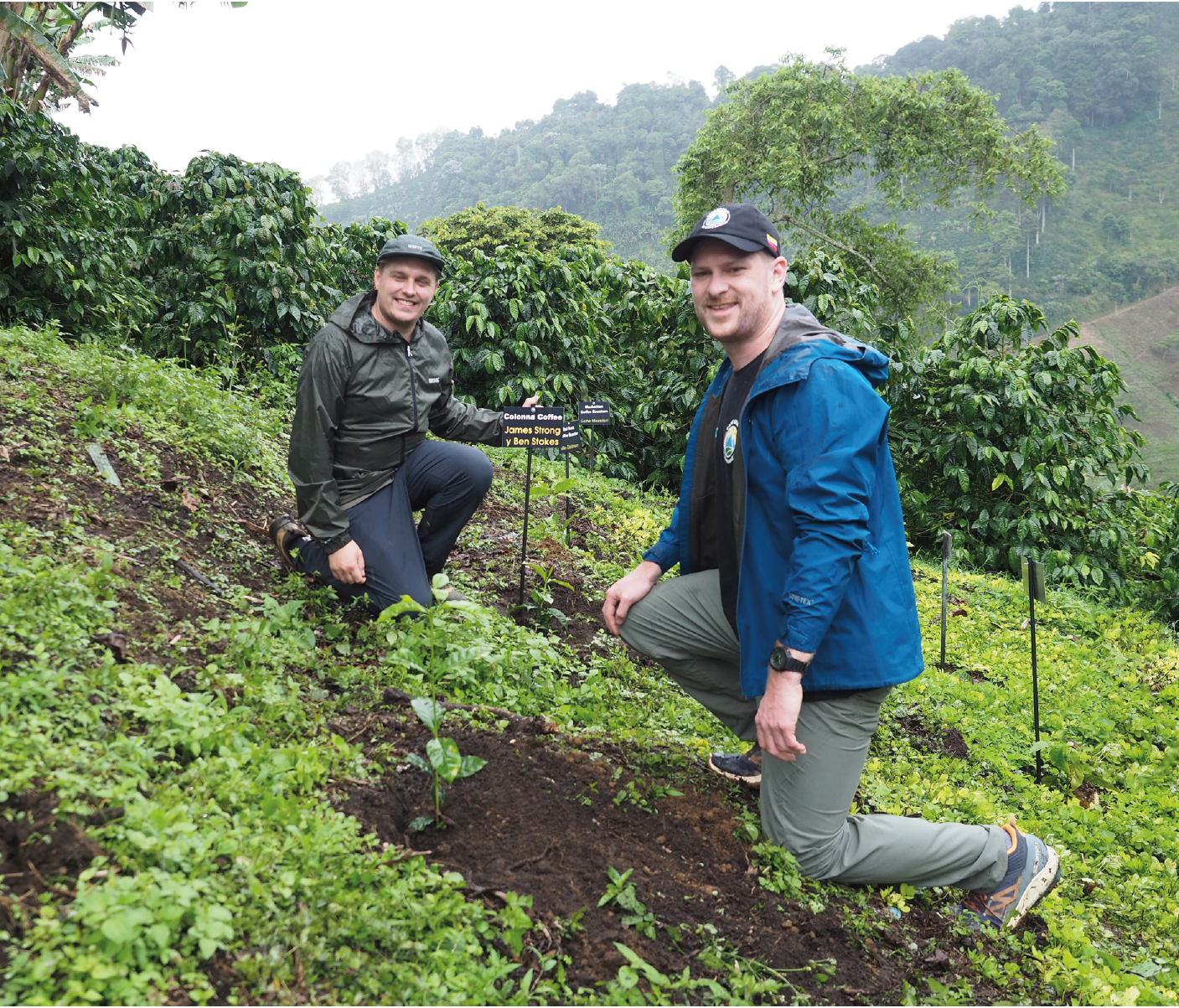 Both James and Ben came away excited and hugely impressed by the work that happens at CGLE, with a new understanding of how much goes into producing these expectational coffees year-on-year.

We are looking forward to profiling and releasing a collection of coffees from this unique producer in the coming months.

---